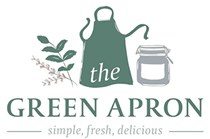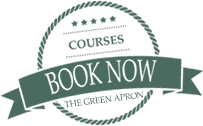 With the largest population of vegetarians in the world, it's not surprising that India has more than its fair share of veggie recipes to try. Let Padmaja Kochera teach you her favourites…
More and more of us are regularly cooking Indian food at home, or at least attempting to, and more and more of us are choosing vegetarian options at least once a week. This one-day course combines the best of both cuisines, helping you to expand your repertoire of vegetarian dishes with an Indian flair, thanks to the help of Britain's Best Dish regional finalist Padmaja Kochera.
An experienced chef and cookery teacher, Padmaja is passionate about authentic Indian food and has been sharing her passion with others in the UK for the past 10 years. Join her for this one-day class and she'll transport you to India with a variety of Indian ingredients, spices, cooking techniques and stories.
What to expect
Padmaja's teaching style is very hands-on and experimental. She likes to incorporate and try new techniques and methods to provide her own twist on traditional Indian recipes, so there's something for everyone, from seasoned cooks to complete beginners. As well as enjoying demonstrations you'll get stuck in, working alone, in pairs and as a group.
All our classes are focused on creating simple and seasonal dishes that you can recreate at home, and this is no different. All the spices and ingredients that we'll provide for the day are readily available in the UK, so you can easily source them again once the class is over. You'll also receive your very own branded apron to reuse at home. What's a cooking course without a little eating too? You can expect a delicious three-course lunch with wine and a few dishes to take home.
What you'll need
Please bring with you a Tupperware container and a cool bag to safely transport your tasty treats home. Everything else will be provided for you.
Hungry for more?
For regular recipe inspiration and wine pairings to go with your new creations, check out our blog for seasonal ideas and The Green Apron updates. Sign up to our newsletter for even more monthly news and ideas.
Itinerary List
1.
10am | Welcome with tea/coffee and a piece of cake
2.
10.30am to 12.45pm | Cooking time
3.
12.45pm to 1pm | A break to enjoy some of the delights you've prepared
4.
1pm to 2.30-3pm | Cooking time