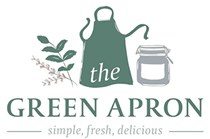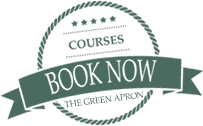 More and more of us are regularly cooking Indian food at home, or at least attempting to, and more and more of us are choosing vegetarian options at least once a week. This one-day course combines the best of both cuisines, helping you to expand your repertoire of vegetarian dishes with an Indian flair with the help of Padmaja Kochera.
An experienced chef and cookery teacher, Padmaja is passionate about authentic Indian food and has been sharing her passion with others in the UK for the past 10 years. Join her for this one-day class and she will instantly transport you to beautiful India, providing you with an understanding of Indian ingredients and cooking techniques to help you produce a variety of beautiful dishes at home. Using spices and ingredients that are readily available in the UK, she'll also talk you through some amazing stories to illustrate how spices are an integral part of Indian cooking.
The menus for all courses at The Green Apron are suitable for the home cook and use readily available ingredients. This class is also suitable to all levels of experience, from the seasoned cook to a complete beginner. The class is very hands-on with all the ingredients provided and each step explained fully. At the end of the class we'll enjoy a beautiful Indian meal together, trying some of the dishes you have created with plenty of leftovers to take home.
Itinerary List
1.
10am | Welcome with tea/coffee and a piece of cake
2.
10.30am to 12.45pm | Cooking time
3.
12.45pm to 1pm | A break to enjoy some of the delights you've prepared
4.
1pm to 2.30-3pm | Cooking time
5.
3pm | Sit down and enjoy some lunch