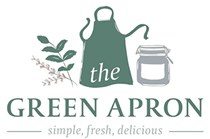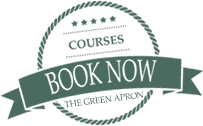 25% of Brits will be vegan or veggie by 2025, according to Sainsbury's Future of Food Report.
As the demand for plant-based diets increases so does the variety of ingredients and recipes (and no, we're not talking about Greggs new steak bake). Whether you're one of the UK's 22 million flexitarians looking for inspiration for your Meat-Free Mondays or are already a plant-based pro, our brand-new vegan cookery class will help you to expand your repertoire for 2020 and beyond.
What to expect
This one-day course is suitable for all levels of experience and will see you cook a wide selection of delicious seasonal and veggie-based dishes, with many of the ingredients coming straight from The Green Apron's kitchen garden.
Some dishes you'll prepare on an individual basis, some in pairs and some as a group. All ingredients and recipes will be provided along with one of our branded aprons (that you get to take home). As it's hungry work cooking up a storm, we'll sit down for a three-course lunch with wine before you get to take a few dishes home, too.
What you'll need
Just yourself and a Tupperware container and cool bag to take your goodies home.
Itinerary List
1.
10am | Welcome with tea or coffee and a piece of cake
2.
10.30am-12.45pm | Cooking time
3.
12.45pm-1pm | A break to enjoy some of the delights you've prepared
5.
3pm | It's time for lunch