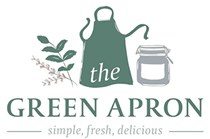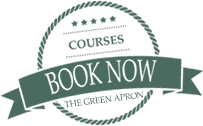 Thailand's enduring appeal not only lies in its beautiful beaches and scenery, but it's flair for street food and fresh flavours.
While we can't take you to the beaches of Koh Phi Phi, with the help of a little lemongrass, some ginger, coconut milk, tamarind and fish sauce, we can fool your tastebuds into thinking you're there. It's never been easier to source all the ingredients you find in Thai cuisine in your local supermarket. With the help of our one-day Thai cookery course you'll know exactly what to do with them to recreate your favourite pad Thai or Thai green curry, too. For fresh and fragrant authentic Thai flavours, there are no flights required with our cooking class.
What to expect
On our one-day class we'll talk through the flavours of Thailand and how to use them. We'll focus on the classics – the dishes you order at your favourite Thai restaurant but haven't been able to recreate at home… yet. Through demonstrations and hands-on experience – either cooking alone, in pairs or as a group – we'll make around six different dishes, depending on the availability of ingredients. Examples include a Thai stir-fry that's a quick and easy healthy mid-week meal or a Thai curry paste that will form the base of a traditional delicious curry.
All ingredients for the day will be provided and you'll also receive your very own branded apron, which you can keep cooking in at home. What's a cooking course without a little eating too? You can expect a delicious three-course lunch with wine and a few dishes to take home.
What you'll need
Please bring with you a Tupperware container, a cool bag and a jar or equivalent to safely transport your curry paste and other tasty treats home. Everything else will be provided for you.
Hungry for more?
For regular recipe inspiration and wine pairings to go with your new creations, check out our blog for seasonal ideas and The Green Apron updates. Sign up to our newsletter for even more monthly news and ideas.
Itinerary List
1.
10am | Welcome with tea/coffee and a piece of cake
2.
10.30am to 12.45pm | Cooking time
3.
12.45pm to 1pm | A break to enjoy some of the delights you've prepared
4.
1pm to 2.30-3pm | Cooking time