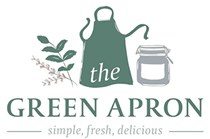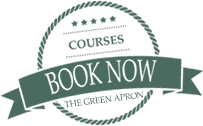 With its aromatic spices and creative flavour combinations, Moroccan cuisine is among the best in the world. Let us show you why.
Thanks to its North African location, Moroccan cuisine is one of the most diversified in the world, blending Arabic, Mediterranean, Berber and Andalusian flavours. You only have to visit the medina in Marrakech to know that Moroccan dishes are full of aromatic spices and are as creative as they are colourful.
Join one of our one-day Moroccan cookery courses and we'll take you on an exotic adventure – think faraway souks, colourful spices and fresh mint tea on the terrace, without the trip to the airport. From its humble hummus to the traditional tagine, lamb kebabs roasting on open fires and sweet treats drizzled in honey, we fell in love with the flavours Morocco had to offer and hope you will too.
What to expect
Our one-day Moroccan cookery course will teach you a variety of traditional Moroccan dishes to recreate in your very own kitchen through demonstrations and hands-on experience – some dishes you'll prepare alone, some in pairs and some as a group. Among the day's delicious recipes you'll be shown how to prepare, you can expect chermoula, couscous and a tasty traditional tagine. All ingredients will be provided and you'll also receive your very own branded apron, which you can keep cooking in at home. What's a cooking course without a little eating too? You can enjoy a three-course lunch with wine and a few dishes to take home. Belly dancing not included.
What you'll need
Please bring with you a Tupperware container and a cool bag to safely transport your tasty treats home. Everything else will be provided for you.
Hungry for more?
For regular recipe inspiration and wine pairings to go with your new creations, check out our blog for seasonal ideas and The Green Apron updates. Sign up to our newsletter for even more monthly news and ideas.
Itinerary List
1.
10am | Welcome with tea/coffee and a piece of cake
2.
10.30am to 12.45pm | Cooking time
3.
12.45pm to 1pm | A break to enjoy some of the delights you've prepared
4.
1pm to 2.30-3pm | Cooking time