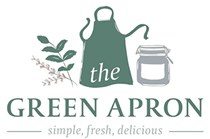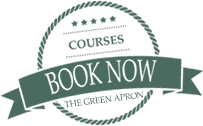 We love Italian food. That's why it's repeatedly voted among the world's most popular cuisines. For recipes just like mama (or nonna) used to make, join our next Everyday Italian cooking course.
Our Italian friends certainly know their way around the kitchen. They can effortlessly throw together simple ingredients to create something sublime. Our one-day Italian cookery course helps you to recreate some of the staples of the Italian diet as well as sharing tips and techniques to elevate your go-to Italian dishes.
No Italian cooking course would be complete without pasta. The Italians know best when it comes to pasta and we'll show you how to make pasta at home without the need for any fancy ingredients or equipment. You'll also learn how to make the perfect tomato sauce, classic Italian dishes like tagliata di mango (a beautiful beef fillet recipe), the perfect panna cotta and some other simple but sublime seasonal dishes.
What to expect
Our one-day Italian cookery class will include demonstrations as well as hands-on experience. You'll cook alone, in pairs and groups, creating a range of Italian classics including everyone's favourite homemade filled ravioli. All ingredients for the day will be provided and you'll also receive your very own branded apron, which you can keep cooking in at home. What's an Italian cooking course without a lot of eating too? You can expect a delicious three-course lunch with wine and a few dishes to take home.
What you'll need
Please bring with you a Tupperware container and a cool bag to safely transport your tasty treats home. Everything else will be provided for you.
Hungry for more?
For regular recipe inspiration and wine pairings to go with your new creations, check out our blog for seasonal ideas and The Green Apron updates. Sign up to our newsletter for even more monthly news and ideas.
Itinerary List
1.
10am | Welcome with tea/coffee and a piece of cake
2.
10.30am to 12.45pm | Cooking time
3.
12.45pm to 1pm | A break to enjoy some of the delights you've prepared
4.
1pm to 2.30-3pm | Cooking time