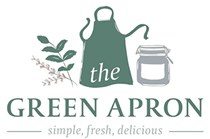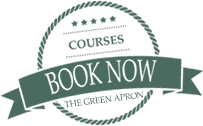 "Life is a combination of magic and pasta." - Federico Fellini
Want to learn how to make some of your favourite Italian dishes? If so, come along to this one day Italian Cookery Class to learn how to cook like Nona does. You'll be recreating the delights of Italy in your own home in no time
The National Restaurant association survey in 2016 found out that 61% of the 1000 people surveyed voted Italian as their favourite meal out. If that wasn't proof enough of our love of Italian food, Oxfam surveyed 16,000 people in 17 countries about food and it's no surprise to find pasta topped the list of our favourite food. If you talk to anyone about their holiday in Italy if the food isn't mentioned in their first sentence it undoubtably will by the second.
So our Italian friends certainly know their way around the kitchen. They know the secret of throwing together simple ingredients to create something really magical. Everyday we pull together "Italian" food for our dinner but somehow the magic of those Tuscan holidays is never quite captured.
On this one day Italian cookery class we will use a combination of individual cooking, cooking in pairs and demos. Together we'll cook some of the staples of the Italian diet and we'll share some tips and secrets to elevate your Italian cooking to the next level.
You'll learn how to make pasta at home (without any fancy ingredients or equipment. You'll use your home made pasta to make ravioli with a classic filling and sauce. Discover the secrets of the perfect panna cotta and cooking with gelatine. We'll cover how to cook steak for the Italian classic Tagliata di mango. You'll be creating the perfect tomato sauce and use this in a variety of dishes. Plus a few other dishes that vary with the season.
What the course includes
The Italian cookery course includes a whole day cooking. Some dishes you'll prepare on an individual basis, some in pairs, some as a group and some as a demo. All ingredient are provides as well as an apron for you to take home, a recipe folder, 3 course lunch with wine and a few dishes to take home.
What you'll need
Please bring with you a Tupperware container and a cool bag. Everything else will be provided.
Itinerary List
1.
10am | Welcome with tea/coffee and a piece of cake
2.
10.30am | Cooking time
3.
12.45pm | Short break to enjoy some of the delights you've prepared
4.
2.45/3pm | Sit down and enjoy some lunch